essential voice expression
Essential Voice Expression™
An intuitive vocal practice to transform trauma and enter creative flow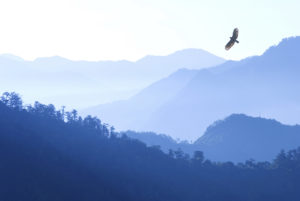 Developed by Celia Bockhoff,  Essential Voice Expression™ enables the release of traumatic imprints as well as empowers a deep well of creativity within. By accessing the vibrational power of your own voice, you not only connect with your own healing intelligence, but also discover a truly limitless source of energy.
With E.V.E., you return to your vibrational essence: the core of that expansive spirit within you that can never disappear and can never be harmed. The authentic voice is the expression of this core spirit. It is vibration and resonance. It is a sounding of the moment. By its nature it cannot 'live' in the past. Yet it sometimes carries the past's 'echoes'.
When Essential Voice Expression is integrated into Somatic and Generative models of psychotherapy, it can heal and clear those painful echoes and imprints that belong in the past. This vocal work has the unique ability to "thaw" the frozen aspects of self buried in the aftermath of trauma. It opens up rhythmic passageways of deep personal somatic healing, bringing vibrational resonance to long-standing burdens held within our bodies and souls.
Essential Voice Expression builds on both ancient and innovative ways of knowing , as well as transformational therapeutic and somatic disciplines. It includes principles and practices introduced by some of my most beloved teachers: including Shawna Carol and her groundbreaking Way of Song; and Peter Levine and his masterful Somatic Experiencing.
When the seeds of E.V.E. are planted  for generative growth and creativity, it enables individuals to rediscover the essence of vitality within: the resonant expression of self that is uniquely authentic and expansive.
Whether integrated in psychotherapy as part of your life's healing, or accessed as a path to cultivating your own creative genius, Essential Voice Expression intimately joins the inner experience of self with the larger field of grace and wisdom, and therein lies its vast potential.
Contact me to be a part of this amazing practice.